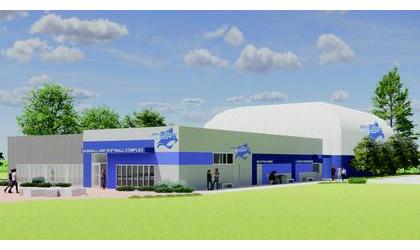 (KLZA)-- Peru State College has announced plans for "Project Roar," a five-building project that will add more than 104,000 square feet of indoor space to the campus, making it the largest construction project in Peru State history.
Peru State College President, Dr. Michael Evans said "ROAR" stands for Renewed Opportunities for Activity and Recreation.
The project will carry a price tag estimated at $14.6 million which is the biggest price tag for a project on the campus.
Project ROAR will be the first new buildings at Peru in more than 40 years. The Al Wheeler Activity Center was built in 1979 – 80.
$10.6 million has been secured from the State of Nebraska and college resources with alumni and friends to be called on to gift the remaining $4 million.
President Evans said the project will help with a critical need for space at Nebraska's first college and that it is essential to the strength and well being of Peru State and its students.
The new buildings will include locker rooms, coaches offices and training facilities for the Bobcat baseball and softball teams. The project will also relieve pressure on the Al Wheeler Activity Center and provide recreation space for students.
The goal is for construction to begin in the Spring of 2023 and if fundraising and construction goals are met, the project could be completed in the Fall of 2024.
Three of the buildings will be constructed near the baseball and softball fields at the Centennial Complex south of the main campus. The other two will be built on a practice field north of the Oak Bowl.
There will be large air-supported, artificially-turfed domes at each site.