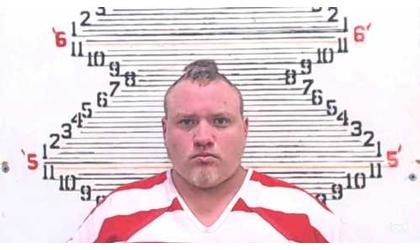 Grayson Weesner ( Credit: Brown Co Sheriff's Office )
(KNZA)--A rural Everest man is accused of threatening three 10-year-olds with a knife.
According to court documents, 19-year-old Grayson Weesner was formally charged Monday in Brown County District Court with three counts of aggravated assault.
Weesner made his first appearance in court on the felony charges, and a preliminary hearing was set for September 21.
He was arrested early last Friday morning by the Horton Police Department.
Weesner remains in the Brown County Jail, held on a $20,000 bond..