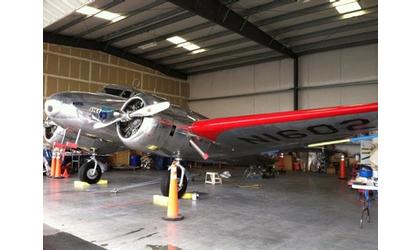 Muriel, a 1935 Lockheed Electra L-10E, which matches the airplane flown by Amelia Earhart.
(KAIR)--For the second year, local-area girls will have the opportunity to learn about flight, as "Girls in Aviation Day" is held in Atchison this week.
The City, known as the birthplace home of groundbreaking aviator Amelia Earhart, houses a municipal airport named in her honor. At that location is the Amelia Earhart Hangar Museum which will serve as host for the event.
Makinzie Burghart, Director of Development for the Atchison Amelia Earhart Foundation, says attendance is free.
Hands-on activities will be included as part of the mission to educate attendees about aviation and aerospace. Each girl who participates will receive a special patch.
The 2nd annual "Girls in Aviation Day" activities will be held Thursday evening from 6:30 until 8:00.