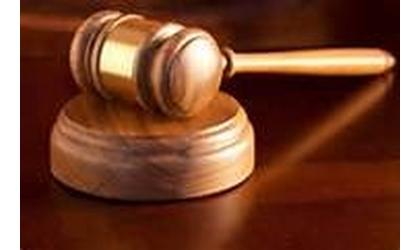 (KMZA)--Charges have been filed in connection with a three-vehicle Pottawatomie County wreck last month that claimed the lives of two Wamego residents.
According to court documents, a complaint was filed September 16 in Pottawatomie County District Court charging 44-year-old Mark Stanwix with two counts of involuntary manslaughter, three counts of aggravated battery and one count each of interference with law enforcement, reckless driving and texting while driving.
The case was investigated by the Kansas Highway Patrol.
The Patrol says Stanwix was driving a semi truck on U.S. 24 Highway, just east of Wamego, August 10 when he rear-ended two vehicles, one which was stopped waiting to make a turn.
37-year-old Randy Tinkel was killed in the wreck. His 7-year-old son, Korbin Tinkel, died from injuries three days later. Three others---including Tinkel's wife and two-year-old son-- were seriously injured.
Stanwix is scheduled to make his first appearance in court on October 10th.
He remains free on a $25,000 bond.