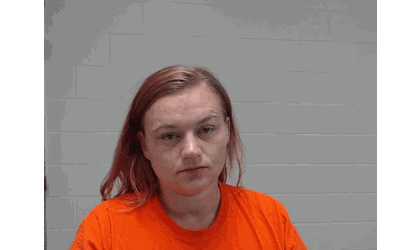 Sacandra Casiano/Credit: Atchison Co Sheriff
(KAIR)--One stolen vehicle is recovered, and an arrest made, while Atchison Police search for another reported stolen last week.
According to a release from Atchison Police Chief Mike Wilson, 31-year-old Sacandra Casiano was arrested Thursday, in the 800 block of South 6th Street, for possession of stolen property.
Wilson, in the release, explains that officers, shortly before 1:00 Thursday morning, were called to the 800 block of South 6th Street to check on the welfare of a person.
Once officers arrived, they observed a 4-door Chevrolet at the scene and determined it had been reported stolen in Leavenworth on Tuesday.
Following her arrest, Casiano was booked into the Atchison County Jail.
Meanwhile, Atchison Police are searching for a blue, 4-door Chevrolet Cruz.
According to Wilson, the 2013 Chevy was reported stolen from the 600 block of Washington Street. It's believed the car was taken sometime between 1:00 Wednesday afternoon and 7:00 Thursday morning.
Anyone with information regarding the missing vehicle should contact Atchison Police at 913 367-4323.