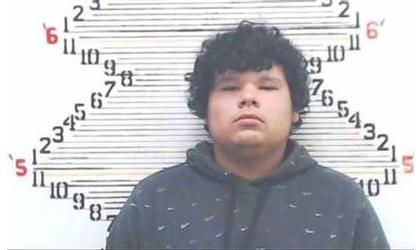 Clyde Craine ( Credit: Brown Co Sheriff's Office)
(KNZA)--A Hiawatha teenager has been arrested on a child sex charge.
Brown County Sheriff John Merchant said 18-year-old Clyde Craine was arrested Monday on a charge of unlawful sexual relations with a child between 14 and 16 years of age.
Merchant said the arrest followed an investigation by the Brown County Sheriff's Department.
Following his arrest, Craine was booked into the Brown County Jail.
No additional details were available.