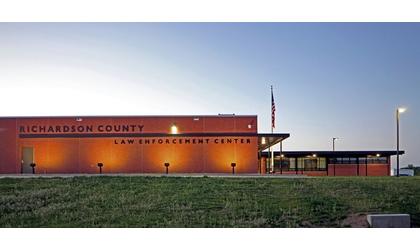 (KLZA)-- Richardson County Commissioners discussed the possibility of an employee contract with an advance of a hiring bonus for a Nebraska Certified officer to assist with moving expenses to relocate to Richardson County from the State of Washington during the November 22 meeting.
Sheriff Rick Hardesty said he had reviewed the matter with the County Attorney's Office and an employee contract could be drafted for review and consideration by the Board.
Sheriff Hardesty also reported two candidates for deputy positions are taking the necessary requirements to meet Nebraska certifiation and will be considered for full-time positions.
The Board reviewed offers made for the purchase of surplus vehicles by sealed bid during the November 15 board meeting. Due to the low offers, Commissioners voted to reject the bids received and to advertise the surplus vehicles on a Big Iron auction.
Sheriff Hardesty also reported that a deputy struck a deer with a patrol unit on the 22nd and it will be necessary to take the vehicle out of service until repairs can be made.