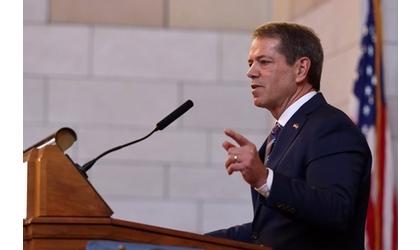 (KLZA)-- Nebraska Governor Jim Pillen has proclaimed January as Radon Action Month.
With colder temperatures keeping people indoors more, it is important to consider the indoor air quality within your home.
The Nebraska Department of Health and Human Service, the Environmental Protection Agency, the Centers for Disease Control and Prevention and the American Lung Association are encouraging residents of Nebraska to take action and test their homes for radon.
Radon is a naturally occurring radioactive gas that is colorless, odorless and tasteless. It can enter into homes through gaps and cracks in walls, floors and foundations. Elevated radon levels can be found in any type of home, regardless of age. Radon cannot be detected by any of the senses, the only way to know the radon level in your home is to test.
In Nebraska more than 50 percent of homes have elevated radon levels. Radon kills more than 21 thousand people every year and is the leading cause of cancer in non-smokers.
The EPA recommends testing your home for radon every two years, even if you have a radon mitigation system installed or if you have previously tested your home.
You can hire a licensed Radon Measurement Business to perform the test or perform a self-test using a radon test kit. These kits are likely available from your local health department for ree or at a reduced rate.
There is no known safe level of radon. The EPA encourages anybody with radon levels above 4 to take action and fix their homes.
You can find licensed radon mitigation businesses at dhhs.ne.gov/pages/radon.aspx.