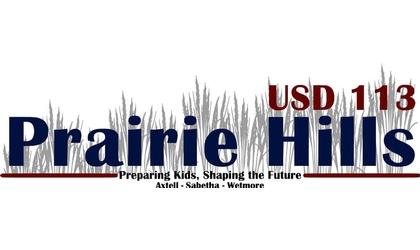 (KNZA)--There's a vacancy on the Prairie Hills USD 113 Board of Education.
Board member Anissa Bloom, who represented the Wetmore area, resigned from the board at Monday evening's meeting, effective immediately.
She read a statement before the meeting adjourned, announcing her resignation.
"I resign from the USD 113 school board effective March 13, 2023. I can no longer abide by the decisions made by this board for the whole USD 113 district. My reputation as a 32 year educator, community member and board member should speak for the type of leader I am. Serving on this board has changed my mindset and the direction in which I want to serve. I will be able to help my community in this challenge more on the ground level. By resigning from this board I will be able to be honest to my community and be the leader I choose to be."
After announcing her resignation, Bloom left the meeting.
The other board members voted to accept her resignation, with regrets.
Bloom had been a board member since January of 2022.
In the future, USD 113 Superintendent Todd Evans said the board will vote to post the vacancy and then will appoint a replacement. He said the appointment would only be through January 13 of 2024. An election would be held this November for the position to fill the remaining two years of Bloom's term, beginning in January 2022.