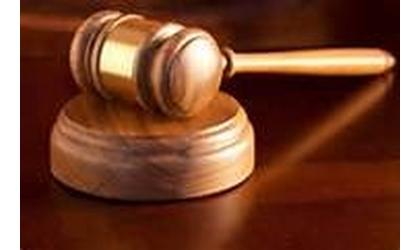 (KAIR)--An Atchison man who shot himself in the hand with a pistol will serve prison time after entering two guilty pleas on March 17.
According to a release from the office of Leavenworth County Attorney Todd Thompson, 19-year-old Christian Harris pleaded guilty to a charge of criminal possession of a firearm by a convicted felon and to a charge of interference with law enforcement.
Harris, in Leavenworth County District Court last week, received a total prison sentence of 19 months-1-year.
The release explains that on the morning of March 18, 2022, Harris arrived at the emergency room of Saint John's Hospital with a gunshot wound to his hand. The Leavenworth Police Department was notified, and an officer was dispatched to the hospital to investigate how Harris received the injury. Harris told the officer he accidentally shot himself in the hand with a pistol, saying that the shooting took place behind his mother's residence in Woodland Village Apartments. When the officer confronted Harris about inconsistencies in his story, Harris changed his account of what happened. Through further investigation by the officer, it was learned that Harris was inside his mother's residence when the shooting took place.
A witness advised Harris was playing with the gun when it fired. The gun was recovered at the scene.
Harris is not permitted by law to possess a gun due to a prior conviction.