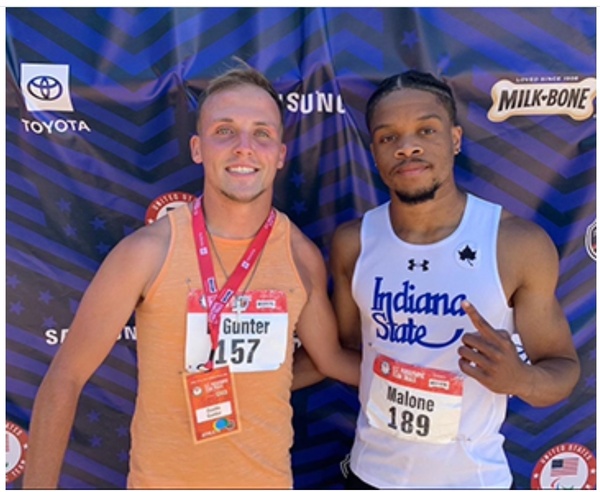 Dustin Gunter, Royal Valley HS grad and coach, received word today that he has qualified for the USA Paralympics in Miami! Dustin has been working toward this goal for years, and his dream is coming true. He will compete at the Adult National Championship Paralympic Track and Field June 14-19. He will compete in the 100M dash and 200M dash. The prelims are on Thursday, June 16 with the finals on Saturday, June 18.
Currently Gunter is ranked 9th in the US. He promised his students, fans and community that this would be his last season, and he is running for everyone who has supported him.
This weekend he will travel to Oklahoma City to compete and then return home to pack for Miami.
Congratulations, Dustin! The entire RV community will be cheering for you in Miami!