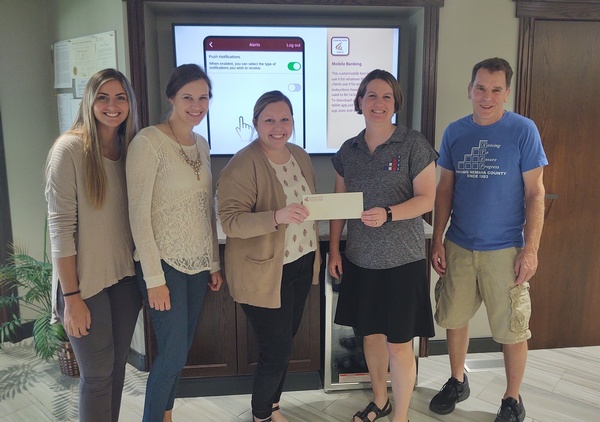 The Nemaha County STEP Foundation graciously accepts a check from Community National
Bank representatives for the CNB/CNB Custody/Invisor Underprivileged Children's Fund, one of
many funds available for donations at the upcoming Match Day. This generous donation
increases available match funds for the Underprivileged Children's Fund to $4,500 on Match
Day. Pictured left to right is CNB Customer Service Representatives Michael Gynra; Ashley
Helm; Madison Haverkamp; Tory Jost, Nemaha County STEP Foundation Executive Director; and Leon Haverkamp, STEP Board Member. Match Day will be held on Friday, August 26, 2022, at the Seneca Free Library.