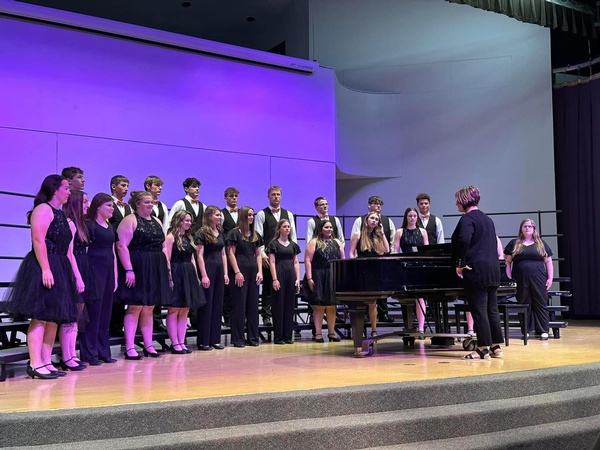 It was a very successful morning for the Tiger Band and Choirs at the 3A State Solo/Small Ensemble Festival!
I (Outstanding) Rating:
Avery Handke - Bass Clarinet Solo
Aiden Lott - Vocal Solo
Sound Master Boys
Sound Master Mixed
II (Excellent) Rating:
Aiden Lott - Trumpet Solo
Congratulations to our students, Mrs. Eckert and Mr. Scheetz!!