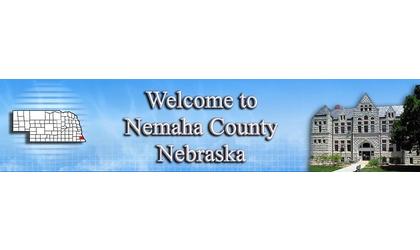 (KLZA)-- Nemaha County, Nebraska Commissioners approved the purchase of two new pickups for the Sheriffs Department during their April 5th meeting.
Only one bid was received. Meyer-Earp Auto Center submitted a bid of $36,000 for each 2017 Chevy Silverado Crew Cab, 4 x 4 Special Service trucks.
Nebraska Public Power District representatives Jerry Whisler and Lance Davis met with the Board to discuss re-striping the paved road to the NPPD Cooper Nuclear Station near Brownville and a request to have a street light installed on the west end of the plant access entrance road.
Mainellei Wagner and Associates indicated the light would need to meet the new clear zone for the roadway. That will require a traffic count. Commissioners asked if NPPD would be willing to pay for the costs for engineering the street light request. That request will be taken back to NPPD.
The Nebraska Department of Roads will be contacted to see if they would re-stripe the road for the County.
Commissioners also approved a letter of agreement with Prochaska & Associates to provide Preliminary Architectural Design services for the Nemaha County Law Enforcement Center through a Design-Build Association with AHRS Construction in an amount of $18,500.