Ewing Acquitted On Child Sex Charges
04/20/2017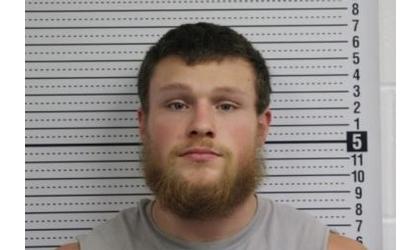 Jacob Ewing
(KNZA)-Not guilty.
Following four hours of deliberations, that was the verdict handed down Thursday afternoon by a jury in the case against a Holton man accused of sex crimes involving a child under the age of 14.
22-year-old Jacob Ewing was acquitted on charges of aggravated indecent liberties with a child and aggravated criminal sodomy.
The jury began deliberations shortly before noon following closing arguments in the trial that began Monday in Jackson County District Court.
The Topeka Capital-Journal reports Ewing's defense attorney, Kathleen Ambrosio, said she was "overwhelmingly pleased" with the verdict.
Special Prosecutor Jacquie Spralding told the newspaper she respects the jury's service and the jury system and "will accept their verdict."
Ewing was accused of having sex with a 13-year-old girl in 2014 at a rural Jackson County cemetery, near Circleville.
Despite the jury's decision, Ewing isn't yet free of his legal battles. He faces three additional jury trials for alleged sex crimes involving five women.
© Many Signals Communications
You will need to be logged in to leave a comment.
Please Login The posting of advertisements, profanity, or personal attacks is prohibited.
Click here to review our Terms of Use.