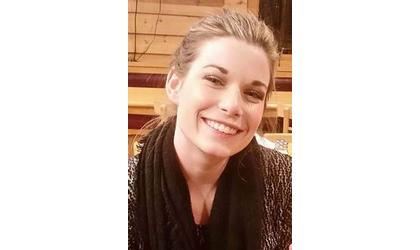 ( photo of Amber Wilhelm courtesy of Facebook)
(KNZA)--The Riley County Police Department says a suspect has been identified in a hit-and-run that injured a Horton woman.
The Department said in a news release late Thursday night that a man has come forward, identifying himself as the driver of the pickup truck that struck 21-year-old Amber Wilhelm early last Friday morning while she was crossing a Manhattan street.
Police say the man has not been arrested and his name will not be released until the investigation is completed.
The development came just hours after police released a video of the white pickup involved in the hit-and-run.
Earlier this week, Amber's parents both released video statements asking for the public's help in finding the person responsible for hitting their daughter. The video's were posted on the Riley County Police Department's Facebook page. In addition, a $10,000 reward was offered for information in the case.
As of last report, Amber remained in critical condition at Topeka's Stormont-Vail Hospital.