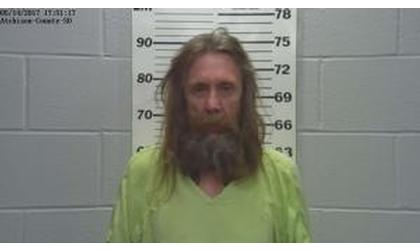 Richard Harrell
(KAIR)--A search warrant is executed at an Atchison home, and then, just over a month later, an arrest is made in connection with the raid.
Atchison County Sheriff Jack Laurie tells MSC News 58-year-old Richard Harrell was taken into custody Sunday evening at his 1509 Santa Fe Street address, the same location where the raid was made. "Back on the 6th of April, we conducted a search warrant, located methamphetamine, part of an undercover operation that we were conducting at the time," Laurie says. "Once we were able to collect all the evidence, and determine what we were going to charge him with, we just had to take a little extra time. We collected everything, and then went and got warrants issued for him, and then went and picked him up this weekend."
Harrell was arrested on charges of distribution of methamphetamine within 1,000 feet of a school, possession of paraphernalia with intent to distribute a controlled substance, and no drug tax stamp.
He was booked into the Atchison County Jail.
Laurie says no other arrests are expected in connection to the specific investigation that led to Harrell's arrest.