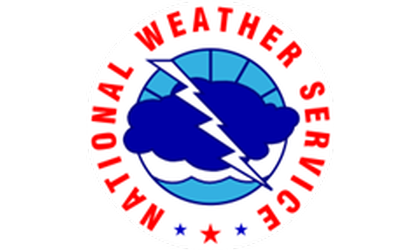 (KLZA)-- The Naitonal Weather Service has issued a flash flood watch is in effect through late Friday night for Richardson, Pawnee and Nemaha counties.
Potentially heavy rainfall is possible late Friday afternoon and evening as thunderstorms move across southeast Nebraska.
Due to recent rains, soils are already saturated and another two inches of rain could fall in a short period of time Friday evening, most of which will runoff, increasing the threat of flash flooding.
Excessive rainfall may result in flooding of low-lying or poor drainage areas, creeks and streams. In addition to the flash flood hazard, rising river levels are also possible.
In addition, a flood warning remains in effect until Sunday, along the Missouri River from Brownville south through Rulo.
The Missouri River is forecast to rise above the 33-foot flood stage at Brownville Friday evening, cresting at 34-feet Saturday morning around 7. The flooding should subside by Sunday afternoon.
At Rulo the river is expected to crest at 17.9-feet Saturday around 7 Saturday morning. That is less than a foot above the 17-foot flood stage. The flooding is expected to end by Sunday afternoon.
With rainfall expected to continue north of the area in both Nebraska and Iowa the flood warning could be revised later.