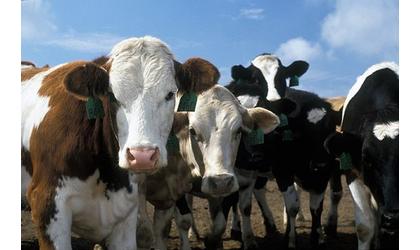 (KLZA)-- Automobiles struck three cows north of Falls City early Tuesday morning.
The Richardson County Sheriff's Office reported the wrecks occurred on Highway 73 after an undetermined number of cattle apparently escaped the pasture they were in through an open gate overnight.
The cattle, owned by Andy Dunn are in the vicinity of the Prichard Corner, six miles north of Falls City on Highway 73. The wrecks involving the cattle were all on Highway 73 at the Prichard Corner. However, there were cattle scattered in other areas in the vicinity.
There have been no reports of injuries.
The Sheriff's Department and volunteer firefighters were stopping traffic going in both directions on Highway 73 to warn them of the loose cattle. The Nebraska Department of Transportation was bringing in flashing message boards to alert traffic on Highway 73.
As of about 10:15 a.m. Dunn told Deputies that 11 head of cattle were still missing. Anyone driving within about a two-mile radius of the Prichard Corner should be alert to cows on the road, or to a cow or cows coming onto the road in front of you.
If you are in the area and see cattle that are loose, contact the Richardson County Sheriff's Office at 402-245-2479.