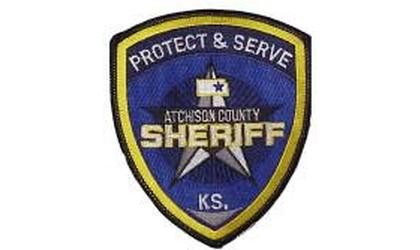 (KAIR)--An Atchison man first goes to the hospital, then to jail, following what authorities say was a two county pursuit early Wednesday morning.
Atchison County Sheriff Jack Laurie says 28-year-old Blaine Walker fled when Deputies pulled behind his vehicle, that had stopped on the side of Atchison's River Road, shortly after 12:30 in the morning.
Before Deputies had a chance to learn if the driver, later identified as Walker, needed assistance, he sped away at a high rate of speed.
Deputies followed, pursuing Walker into Doniphan County, where he lost control and wrecked in a ditch.
According to Laurie, Walker managed to flee on foot into a wooded area.
Deputies successfully located him and took him into custody about 10 minutes later.
Complaining of head and neck pain, likely due to the deployment of airbags in the suspect vehicle, Walker was transported by EMS, and Deputies, to the Atchison Hospital.
He was later released to the custody of the Atchison County Jail, facing charges including driving while suspended, felony fleeing and attempted to elude, felony interference with law enforcement officer, possession of methamphetamine, possession of simulated controlled substance, identified as synthetic marijuana, and possession of drug paraphernalia.
He was also arrested for a felony KDOC warrant.