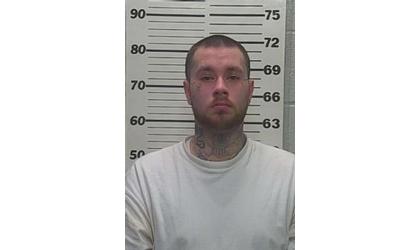 Allan Peotter
(KAIR)--An Indiana man goes to jail in Atchison County, held on charges related to computer-based financial crimes.
According to a news release from Atchison County Undersheriff Toby Smith, 27-year-old Allan Peotter was arrested March 2 on Atchison County District Court Warrants for identity theft, computer crime, theft, and attempted theft.
According to the release, Peotter's arrest stems from an investigation that began December 6, 2017, after the Sheriff's Office was contacted by the Exchange Bank.
The financial institution reported suspicious activity involving an out of state customer's account.
The investigation revealed that Peotter had allegedly used, and provided, necessary personal information related to the affected customer's account, which allowed the alleged wire transfer of $8,500 from the affect account to Peotter's. .
An arrest warrant was issued, and Peotter was taken into custody in Allen County, Indiana.
He later waived extradition and was brought back to Atchison County to face the charges.
He's held on a bond of $10,000.