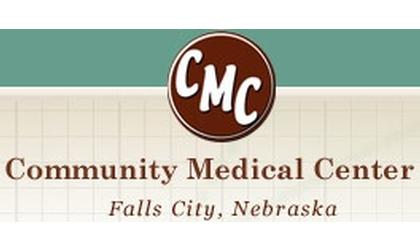 CMC
(KLZA)- Despite a slight decrease in the bottom line, Community Medical Center in Falls City continues to maintain a strong financial base.
Hospital CEO Ryan Larsen called the financial situation very strong despite the nationwide issue of decreasing reimbursements.
During the annual public meeting to preview the hospitals 2017 Annual Report, Larsen reviewed the finances showing a net profit of nearly $1.95-million for 2017. That represents a decrease of $244,540 from 2016.
Larsen said that while from time to time there will be improvements and repairs made, the major construction project that was ongoing during the majority of 2017 is completed.
Larsen said he hopes hospital patients find the improvements made to be worthwhile and said they appreciate everyone putting up with the inconvenience caused by the various projects.
He also said thanks to all those who helped make the expansion project possible.
It was noted during the report that CMC paid out more than $8.7-million in salaries and benefits to 209 employees. That does not include another 77 jobs in Falls City existing because of the hospital.
The total for Community Benefits in 2017 which includes bad debts, subsidized health services, charity care and several other categories was more than $1.8-million.
The Annual Report will be delivered to homes including Humboldt sometime in the next week or so.