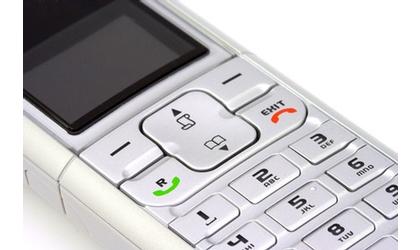 (KNZA)--Brown County Sheriff John Merchant is alerting residents about of a pair of scams circulating in the area.
The first is a familiar scam regarding DISH TV. Residents are being contacted by phone and told that there are problems with their system. Residents are asked to log in to their DISH accounts and provide information to the callers. They are also informed that a DISH representative would be at their home in a short amount of time.
In all complaints received, Merchant says the residents did not give out any information to the caller, hung up and no one arrived at their homes. One resident reported that the phone number listed on their caller ID was from a foreign country.
Merchant says DISH was contacted and says this is not the way that they do business and it is clearly a scam.
Merchant says another scam involves Amazon.
He says the sheriff's office has received two reports from county residents that have been contacted by phone by a caller representing themselves as a salesperson from Amazon. The caller states that a recent transaction did not go through and they need verification of their bank card to complete the process. One person had recently ordered from Amazon and the other had not.
Merchant says neither party gave out information to the bogus caller but
did report that the individual did have a very heavy, thick foreign accent. When questioned, they hung up.
Merchant reminds residents to never give out any information over the phone to a caller you don't know.
As usual, residents with any questions or concerns, are urged to notify their local law enforcement at once.