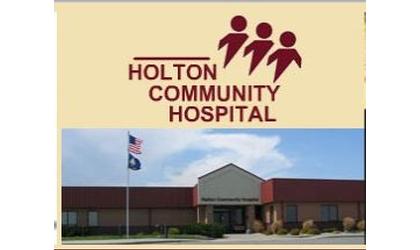 (KNZA)--A public meeting on the proposed expansion of the Holton Community Hospital and its Family Practice Associates clinic is set for Wednesday, July 11th.
The meeting will take place at The Hotspot, located on the north side of the Holton Square at 124 West Fifth Street, at 6:30 in the evening.
The public is invited to attend the meeting and provide comments on the proposed project.
Rural Health Resources of Jackson County Inc., which does business as the Holton Community Hospital, has filed a pre-application with the USDA Rural Development for financial assistance to renovate and expand the hospital and to build a new, nearly 12,000-square-foot rural health care clinic.
Hospital officials say a larger clinic will provide more room for the hospital's growing roster of outpatient services.
The cost of the expansion and remodeling is estimated at $16.5 million.
The hospital will be notified in October if its loan application is approved, and a groundbreaking for the new clinic could occur as soon as spring 2019.