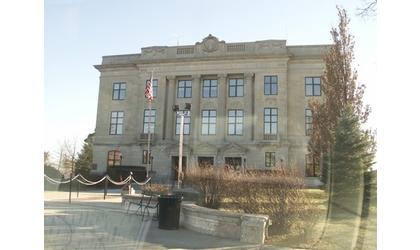 Brown County Courthouse
(KNZA)--The Brown County Commission has approved for publication a proposed 2019 county budget that calls for about a half mill decrease in the property tax levy.
The action came Monday after the Commission agreed to provide additional funding for the Register of Deeds Office.
Register of Deeds Nellie Brockhoff told Commissioners the proposed $84,000 allocation would not even meet payroll.
She said she did not feel the just over $91,000 she had requested was out of line.
Brockhoff noted the money her office brings into the county. She said her office took in nearly $112,000 in 2016 and nearly $87,000 last year. So far this year, as of June 30th, the office has brought in more than $52,000.
Following discussion, the Commission agreed to increase the amount allocated for her office to $90,000. That would be about a $9,000 increase over what she received this year.
The Commission will consider adoption of the budget following a public hearing at their July 31st meeting.