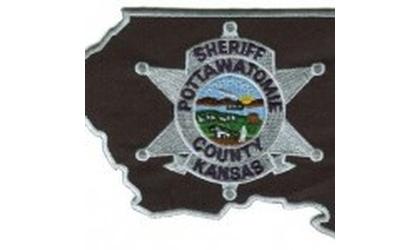 (KMZA)--An Onaga man was arrested early Monday morning after a 16-year-old suffered a burn to his arm during an altercation.
Pottawatomie County Sheriff Greg Riat says on Sunday the Sheriff's Office was notified that a teenager had been the victim of a battery during an altercation with a man identified as 34-year-old Ryan Hager.
Riat says Hager allegedly acted in a reckless and intentional manner that caused the burn to the teenager.
Deputies with the sheriff's office along with the Onaga Police Department responded. Hager was contacted by law enforcement at his Onaga residence, but refused to leave.
A search warrant was issued and Hager was taken into custody about 3:30 Monday morning without incident.
He was booked into the Pottawatomie County Jail on charges of arson, aggravated battery, endangering a child, interference with a law enforcement officer and drug offenses.
Riat says 34-year-old Rachel Hager was also taken into custody for interference with a law enforcement officer.
The investigation will be forwarded to the Pottawatomie County attorney for review.