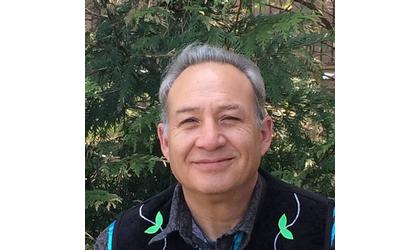 Joseph " Zeke" Rupnick/Credit:Facebook
(KNZA)--The Prairie Band Potawatomi Nation has a new tribal chairman.
Joseph " Zeke " Rupnick was sworn in Thursday morning.
That comes after the results of the tribe's run-off election were tallied this past Saturday.
Rupnick defeated Liana Onnen who had served as tribal chairperson the past 4 years by a 117-vote margin.
The run-off election was necessary because none of the candidates for several positions on the Tribal Council and a seat on the Gaming Commission received a majority of the vote in the election held earlier this summer.
Rupnick, of Delia, has lived on the reservation since 1995 after serving 13 years as a Cavalry Scout of the U.S. Army.
He has worked for the Veterans Administration since 2009.
Also sworn in Thursday were Camilla Chouteau, as tribal secretary; Bill Evans, as tribal council member; Raphael Wahwassuck, as tribal council member; and Rey Kitchkumme as gaming commissioner.