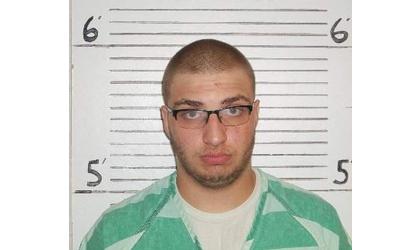 Gage Gresham
(KNZA)--A Sabetha man accused of child sex crimes will undergo a competency evaluation.
A judge last week granted a motion filed by the attorney for 20-year-old Gage Gresham for an evaluation by KANZA Mental Health.
A preliminary hearing, which had been scheduled in the case, has been placed on hold.
Greshman has been charged in Nemaha County District Court with felony counts of aggravated indecent liberties with a child, criminal sodomy and indecent liberties with a child.
According to the criminal complaint, it's alleged that Gresham engaged in sexual intercourse, sodomy and lewd fondling or touching with a 15-year-old child.
He was arrested in May following an investigation by the Sabetha Police Department.