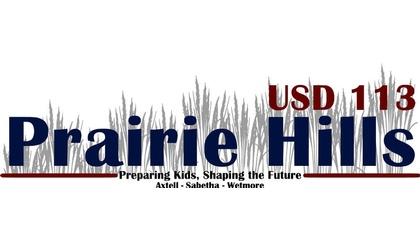 (KMZA)--Plans for a project to provide additional security at the Axtell school advance.
Prairie Hills USD 113 Superintendent Todd Evans says Emily Koenig with Ekoe Architecture, of Manhattan, presented concept drawings to the Board of Education this week for the relocation of the administration office at the school.
The office is currently centrally located in the school.
Evans says plans are to make the south doors at the street the main entrance. That would require moving the office to the south end of the facility, and re-purposing the existing office space for learning needs.
Koenig told the Board the project should be ready for bid in November, with the goal to have the project completed by the end of January.
USD 113 has received a nearly $18,000 grant to help with the project.
In other business, the Board of Education examined two proposals for repair of the brick wall by the stage at the Wetmore Attendance Center.
The mortar on the wall appears to be decaying.
Evans says the Board requested additional information, which will be provided at the October Board meeting.