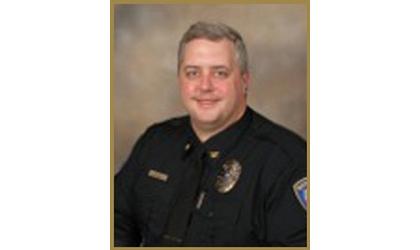 Marysville Police Chief Todd Ackerman
(KMZA)--Marysville Police Chief Todd Ackerman is among four finalists for the position of director of the Riley County Police Department.
The four finalists were announced this week.
They also include Ottawa Police Chief Dennis Butler, Riley County Police Department Captain Jeffrey Hooper and Kansas City, Missouri Police Major Gregory Volker.
Ackerman has served as police chief at Marysville since April 1999 and been in law enforcement around 30 years.
The finalists will take part in a public forum Monday evening from 6:00 to 7:30 in the downstairs conference room at the Riley County Works Department in Manhattan.
Earlier this year, current Riley County Police Department Director Brad Schoen announced he will be retiring in December.