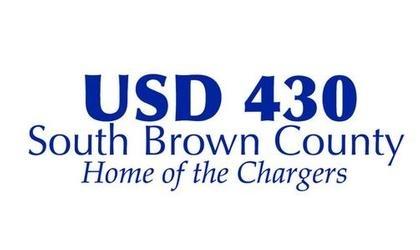 (KNZA)--Plans for a new playground at the Everest Middle School advance.
Sarah Stirton and Jill Selland with the PTO group met with the USD 430 Board of Education at their September 10 meeting to discuss the proposed project.
They said the PTO would like to provide a playground at the school for students, staff and the community.
The group has received a nearly $26,000 grant for the project, but still would need to raise around $33,000.
The playground would be located where the old tennis courts are currently located.
An anonymous donor has agreed to remove all the fencing and concrete, haul it away and level the ground.
The Board voted to allow the PTO to move forward with the project.
In other business, Superintendent Jason Cline reported the school year is off to a great start.
He said their current student headcount is 519. The middle school and high school are about the same as last year, with 174 students at the Everest Middle School and 155 at Horton high school.
Enrollment at Horton Elementary School is down 37 students to 190.
The official enrollment count will be taken September 20.