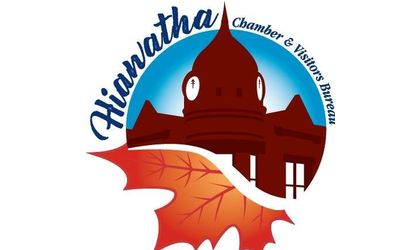 (KNZA)--The Hiawatha Chamber and Visitor's Bureau will be searching for a new director.
Chamber and Visitor's Bureau Board President Kate Miller informed the Hiawatha City Commission Monday evening that Director Elizabeth Lane has resigned due to a family illness. Her resignation is effective September 28.
Miller says Lane has been an asset to the Chamber and they are sorry to lose her.
She said the Chamber would be advertising to fill the position soon.
Miller also asked the Commission to re-consider its decision to only designate one night for Halloween trick-or-treating. Due to an error, she said the Chamber had flyer's printed up advertising two nights prior to the decision at their last meeting.
Miller, who grew up in Hiawatha, said she would like to see the tradition of having two nights continue.
The Commission said they didn't have a problem with having two trick-or-treat nights, and approved holding those Monday, October 29 and Tuesday, October 30.
The Commission also approved a request from Miller to use city-owned property for a skeleton Scavenger Hunt on October 13 at 4:00 in the afternoon.
Miller invited Commissioners to the annual Maple Leaf Festival this Saturday around the courthouse square from 10 a.m. to 4 p.m., which will feature vendors, music and entertainment.
The Commission approved a temporary cereal malt beverage license for a beer garden also planned at the event.
The Brown County Historical Society will also hold its Heritage Day celebration at its Ag Museum site on East Iowa Street in conjunction with the Festival.