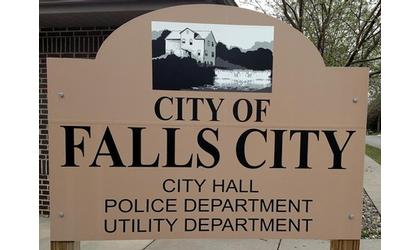 (KLZA)-- The Falls City Council has approved a nearly $200-thousand contract for trimming trees out of the primary electrical lines.
During Monday nights Council meeting City Utility Superintendent Ray Luhring told the Council members despite going out for bids for the project twice, only one company submitted a bid, which came in higher than the budgeted $200-thousand.
Following negotiations with the Aspundh Tree Expert company form Ralston, Nebraska, the price was still well above the money budgeted for the project.
After visiting with Line Crew Chief Rob Oliver, the City decided to have three areas trimmed that were most in need at a cost of $199,375.
Council member Mitch Merz asked about using city equipment such as bucket trucks and loaders and city employees to do the tree trimming work. He suggested using summer part-time help with the project.
Luhring said it would take an additional six to seven employees to get the trimming work completed and stay on top of it. He also noted that those doing the trimming must be qualified to trim within the primary conductor zone to do this type of work.
Merz suggested the City look at utilizing city employees for future tree trimming projects.