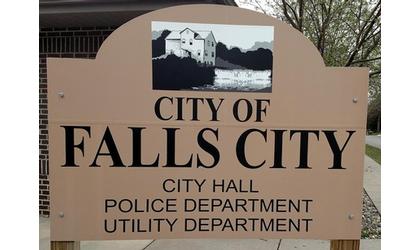 (KLZA)-- Following several question from the audience about why, and concerns raised about senior citizens on fixed incomes, Falls City Council members unanimously approved on second reading Monday night, proposed increases on city utilities.
City Administrator Gary Jorn explained the amount of the increase for gas, electric, water and sewer are arrived at by a utility study conducted every three years. Costs for the commodities purchased, bonding, capital improvements are all analyzed when determining the new rates.
The rate study first goes to the Board of Public Works and the Board then recommends what changes they feel are necessary to the City Council. Jorn says rate increases are required to support ongoing capital improvements. He said if you don't make improvements, you will have a failed system. The capital improvements usually come with big price tags
The increase in the average residential customer in Fiscal Year 2020 will increase $7.16 with the Fiscal Year 2021 monthly utility bill increase is projected to be $ 7.68.
Council members and Jorn explained how the City owning electrical generators helps citizens receive a better rate on electricity purchased from OPPD as well as allowing the City a backup if OPPD lines were to go down. Falls City has not other way to have electricity delivered.
Mayor Shawna Bindle noted she is learning how important keeping the utilities in working order is. Bindle said it is the Council's job to ensure the the utilities are in good shape for future generations. The first-term Mayor said she did not realize the impact of that before being sworn in.
The Council will vote on enacting the new rates on third an final reading during the July 18th Council meeting.