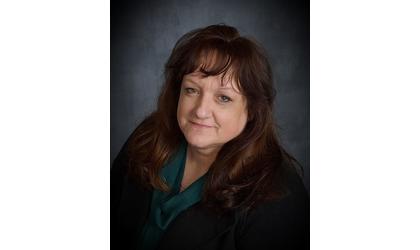 Deborah Fox/Credit: HCC
(KNZA)--July 1 marked day-one for new Highland Community College President Deborah Fox.
The HCC Board of Trustees named Fox as the 44th president of the institution after a nationwide search was completed this spring. President David Reist retired at the end of June after 38 year with the college, including 17 years as president.
Fox, a native of Kansas, most recently served as Director of Business Operations & Management for USD 446 in Independence, Kansas. Previously, she served at Highland Community College as the vice president of finance & operations for 14 years and as an assistant dean of regional instruction for 3 years.
Fox, in a news release from the college, said she glad to be back at HCC. She said she has been meeting new people and connecting with familiar faces.
Fox said her first goal is to listen to the needs of the college's campuses and see how they can address those in combination with strategic goals for growth.
Goals for growth include expanding the successful online and technical programs as well as continued growth on the Highland campus and regional centers.
HCC Board Chairman Tom Smith said Fox is hitting the ground running and comes with plenty of experience.