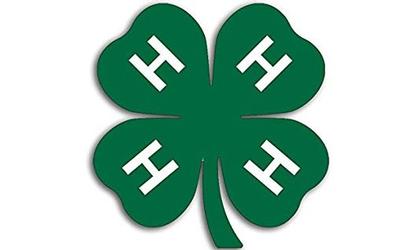 ( KNZA)—It's fair time in Doniphan and Jackson Counties.
The Doniphan County Fair kicks off Monday at the fairgrounds in Troy and runs through Friday.
A highlight of the fair will be the coronation of the 4-H Fair Prince and Princess Monday evening. 7 girls are vying for fair princess and 5 boys for fair prince.
Thursday evening will bring the livestock sale.
The fair will wrap up Friday evening with the public style revue and 4-H Council dance from 9 to midnight.
The 94th annual Jackson County Fair also kicks off Monday at the Northeast Kansas Heritage Complex south of Holton and runs through Saturday.
Monday evening will bring the Fireman Olympics and Farm Bureau kiddie tractor pull

Highlights Tuesday include the swine and beef shows.
The fair parade will take place Wednesday evening, beginning at 6:00, around the Holton Town Square.
Also Wednesday evening is karaoke with Darren and Randy along with the 4-H style revue.
Thursday evening brings the livestock sale
This year's fair will feature a different carnival, with rides, games and concessions provided by Great Plains Amusement of Rush Springs, Oklahoma. The carnival will run Tuesday though Saturday evenings.