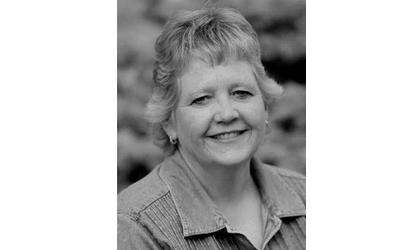 Jody Holthaus
(KNZA)--A Jackson County extension agent receives special recognition.
Jody Holthaus was recently honored by Kansas State Grange as their Distinguished Service to Agriculture honoree for 2017.
According to a news release, the organization says they feel Holthaus is truly deserving of the honor for her dedication to the continuing education of the American farmer and their families. The organization added, she has truly helped break down the barriers in her chosen field.
Holthaus is currently in her 37th year as an agricultural agent for the Kansas State University Cooperative Extension Service.
After graduating from KSU in Animal Science and Industry, she went to work in Seneca as the agricultural agent. She worked there until 1988, when she transferred to Jackson County. In 2006, Jackson county joined Nemaha and Jefferson County to become the Meadowlark Extension District. Her job responsibilities are for livestock programming in the three counties as well as working with natural resources.
Jody and her husband, Keith, have a small commercial cow herd and a hay operation in Jackson County. The couple have three sons.
The Grange is a nonprofit, nonpartisan, fraternal organization that advocates for rural America and agriculture.