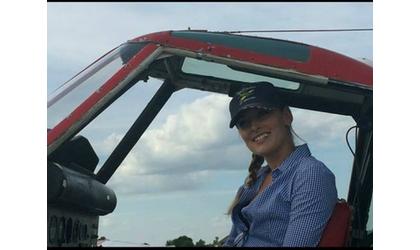 Bethany Root/Photo credit: Facebook
(KAIR)--A request for funding is under consideration by the Atchison City Commission, as the Atchison Art Association looks to 2018 and a goal of six public art installations.
A presentation for the $2,500 request was made during Monday's meeting of the Atchison City Commission.
Representing the Art Association were board member Angela Cairo and Executive Director Deborah Geiger.
Among the planned works is one inspired by Bethany Root, the General Manager of Atchison's Amelia Earhart Airport, who died in a small, antique airplane crash on July 16.
During the presentation, it was announced that the Ninety-Nines International Organization of Women Pilots will induct Root into the International Forest of Friendship in September, with the sculpture to be unveiled on the weekend of her induction.
Although the Commission voiced support for the Art Association's plans, no immediate decision to provide the funding was made.
Instead, the matter will be explored, and addressed by the Commissioners during their next regular session.