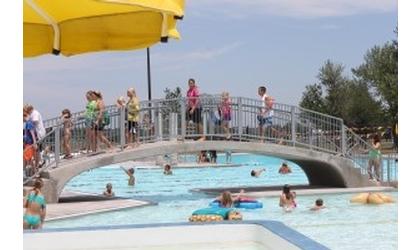 (KMZA)--The city of Seneca is preparing for the opening of the city's aquatic center this spring.
On the recommendation of City Superintendent Brian Ruske the City Council Wednesday evening accepted a bid from J.F. McGivern, of Topeka, to re-paint the pool at a cost of $52,350.
The Council requested Ruske get recommendations from other cities who have used the company and request that they guarantee their work.
Ruske said the pool was last painted 3 to 4 years ago.
The council expressed disappointment that the pool needs to be painted so often, saying that pools should only need to be painted every 5 to 7 years. However, City Administrator Matt Rehder said in talking with other cities with pools, in their experience, they need to be painted more than every 5 years.
In a related matter, the Council approved the hiring of the 2018 pool staff as recommended by City Recreation Director David Hutfles. Included is 19 life guards. Hutfles said he would like to hire one more person, but can get by with the 19 hired.
The Seneca Aquatic Center is to open Saturday, May 26th.