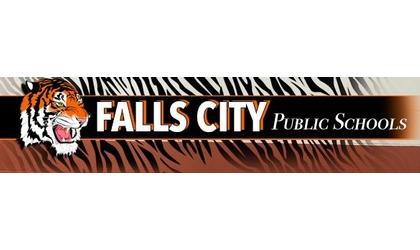 (KLZA)--The Falls City Board of Education received the annual report from Transportation Director Rob Baker Monday evening.
District 56 has eight rural bus routes and the buses traveled nearly 93-thousand miles during the 2017-18 school year, representing an additional 6,800 miles from the previous year.
The daily average was286 students riding buses to and from school. In addition, students were transported to 364 school activities, covering more than 45-thousand miles.
Superintendent Tim Heckenlively reported the Nebraska Children and Families Foundation Board of Trustees recently notified District 56 of an additional $33,458 in funding to help absorb additional costs for personnel and facility operating costs. The additional funding will bring the Sixpence grant amount to $273,458 for the upcoming budget year and will support the hiring of a half-time early childhood home visitor.
Board members also learned the Tiger Booster Club is donating $7,500 toward a new sound system in the McIntyre – Henderson Field House at Falls City High School. The system will include new speakers, amplifiers, wireless mics and new cabling. The system will be installed in mid-July.