Water tower work beginning in Atchison
10/09/2018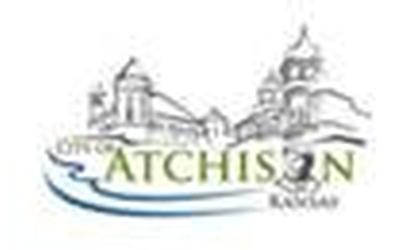 (MSC News)--Beginning the week of October 7th and ending about six weeks later, McGuire Iron, a Water Tower maintenance company working on behalf of the City, will be performing a painting project to the interior and exterior of the City of Atchison's West Water Tower. This type of work is normal, necessary, and planned. The tower helps balance the pressures in the immediate area around the tower, as well as helping to supply a steady volume of water to Rural Water District #5. Staff has been, and will continue to be in, regular communication with RWD #5 staff, for the duration of the project.
Water customers may notice some abnormal pressure at their homes and businesses in the general area of the tower. The area impacted is roughly bounded by Grandeur Road to the east, Shannon Industrial Park (Lincoln Road) to the west, 306th Road to the north, and 274th Road to the south. This tower is located just to the NW of the intersection of County Club and Pratt Roads.
Every precaution is being taken so that the tower will be out of service for as little time as possible. The City has invested in major pumping upgrades in the past few years at the VFW pump station and we have also added a new South Tank Pump station, which we are hopeful will be able to compensate for any lower than normal pressures.
If customers notice anything of a significant nature, or if you have any questions, please contact the Public Works Shop at 913-367-5561.
© Many Signals Communications
You will need to be logged in to leave a comment.
Please Login The posting of advertisements, profanity, or personal attacks is prohibited.
Click here to review our Terms of Use.