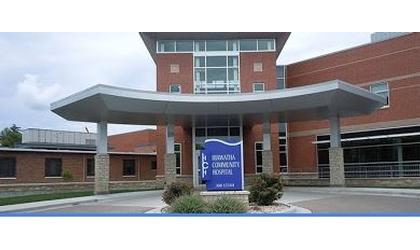 (KNZA)--Several positions are eliminated at the Hiawatha Community Hospital.
That comes as part of the continuing effort to streamline operations due to what hospital leadership says is a financial crisis.
According to a new release issued Wednesday by the hospital, four business office personnel positions have been eliminated, with that move announced by hospital leadership February 1.
Alison Kerl, director of human resources at the hospital, said in the release that the decision was not made lightly but will ultimately allow the hospital to optimize usage of its new electronic health records system and help the organization be more sustainable in the future.
Hospital CEO Jeff Shelton said the eliminated positions performed functions related to medical office billing coding for the hospital's rural health clinics and EHR data extraction.
Shelton said the reduction in force falls in-line with the organization's action plan to further reduce expenses and optimize operations.
Since January 6, the hospital has implemented more than $1.3 million in cost cutting measures in an attempt to bring the hospital back into financial security.
During a joint meeting on January 28 between the Brown County Commission and Hiawatha City Commission, the hospital requested financial assistance from the two government entities.
A joint city/county advisory committee was formed to determine the best course of action for the hospital's future.