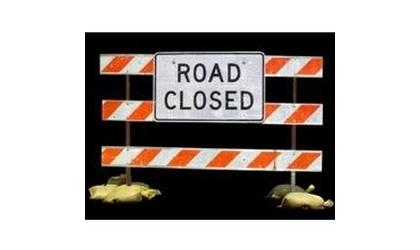 (KAIR)--Impatient motorists, traveling in Doniphan County, are failing to heed "road closed" signs on a stretch of K-7 Highway closed due to flooding.
That's according to Kansas Highway Patrol Trooper Don Hughes. "As you go north, it's milepost 230 to 244. That section of the road is closed because of the damage it received from the flooding. It seems like people are moving barricades and proceeding to drive thorough there," Hughes told MSC News Thursday morning.
Hughes said Troopers are patrolling the area and are ready to make arrests. "We are there writing tickets, and we can take people to jail. That is a misdemeanor fine if someone moves barricades and tries to drive on a road that's been closed."
Hughes said two motorists just Thursday morning moved the barricades.
The stretch of highway, south of White Cloud, was closed last month as part of a series of closures due to the flooding of the Missouri River.
According to Hughes, if the weather allows, the roadway could be reopened in two weeks.