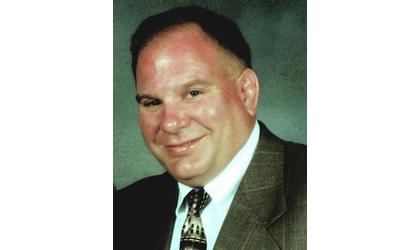 Lee Ukele/photo credit: Popkess Mortuary
(KNZA)--A November 2017 Jackson County head-on crash has claimed a fourth victim.
60-year-old Lee Ukele, of Sabetha, died Wednesday at the University of Kansas Hospital in Kansas City, Kansas from injuries received in the wreck on U.S. Highway 75, north of Netawaka.
His wife, Carmen; daughter, Marlee; and brother, Stephen, were killed in the wreck.
The family was heading home after watching Carmen and Lee's two sons, who were members of the Sabetha football team, capture the state 3A title.
49-year-old Maria Perez-Marquez, of Omaha, pleaded no contest last month to amended charges in connection with the fatal crash and is to be sentenced in June.
The service for Lee Ukele will be Wednesday morning at 10:00 at the NorthRidge Church in Sabetha. Visitation will be Tuesday evening from 6 to 8 at the Church.
The Popkess Mortuary, in Sabetha, is handling the arrangements.