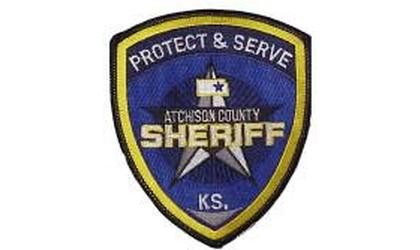 (KAIR)--Three persons were injured, with one requiring helicopter transport, following a late Sunday morning, two vehicle Atchison County crash.
Atchison County Sheriff Jack Laurie told MSC News 17-year-old Christian Arnold, of Atchison, was northbound on U.S. Highway 59 when he fell asleep behind the wheel.
His Toyota 4-Runner crossed the center line into the southbound lane and into the path of a Jeep Wrangler, driven by 52-year-old Topeka resident Christopher Gnagi.
Gnagi swerved to the right to avoid a head-on collision, with the two vehicles colliding on the driver's side.
Traveling off the west side of the highway, Arnold's 4-Runner rolled over, ejecting his 19-year-old passenger, Arhianna Franklin, of Atchison, out of the passenger side.
She was flown by LifeNet helicopter to the University of Kansas Hospital, in Kansas City, Kansas, for the treatment of her injuries.
Arnold and Gnagi, both suffering minor injuries, were transported by Atchison County EMS for treatment at the Atchison Hospital.
Laurie said the wreck happened around 11:30 Sunday morning in the area of Bunge Milling.