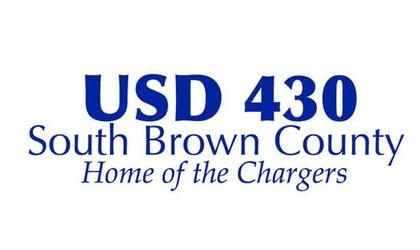 (KNZA)--A new Horton High School principal has been hired for 2019-20 school year.
Following an executive session Monday evening, the South Brown County USD 430 Board of Education voted to hire Larry Mills for the position.
Mills currently serves as high school activities director, and will continue in that role.
He joined the district in November of last year.
Mills replaces Fred Winter, who has served as high school principal since the 2017-18 school year. The Board accepted the resignation of Winter during a special meeting May 21. He has accepted an assistant principal position at Hays High School where he previously was a special education teacher.
The Board also Monday approved the hiring of Nick Dowel as assistant high school activities director the 2019-20 school year.
In other personnel news, a new district transportation director/mechanic has been hired. During a special meeting May 20, the Board approved the hiring of Damon Bowen for the position.
Bowen will replace Doug Schmitt who is retiring effective June 30.