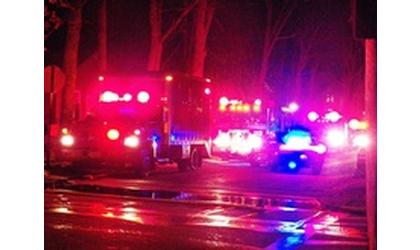 (KNZA)--The rural Denison woman who suffered injuries in a Sunday night UTV accident in Jackson County has been identified.
Jackson County Sheriff Tim Morse Monday afternoon identified her as 50-year-old Carol Ann McManigal.
Morse said the accident happened three-quarters of a mile south of 222nd on U. Road when McManigal was southbound in a 2010 Polaris Ranger on U. Road.
When she reached a low water crossing where children were fishing, Morse said it's reported that her dog got out of the UTV, and she followed suit to retrieve the animal. However, the UTV began to roll, and when she attempted to stop it, the UTV went off the concrete crossing and into the water, trapping her beneath it.
The children tried to free her, and with the help of neighbors, she was removed from the water.
McManigal was flown from the scene to Topeka's Stormont Vail for the treatment of what Morse called life-threatening injuries.
The accident occurred around 8:00.
Along with the Jackson County Sheriff's Office, the Holton Fire Department, Jackson County EMS, and the Kansas Highway Patrol all responded to the scene.