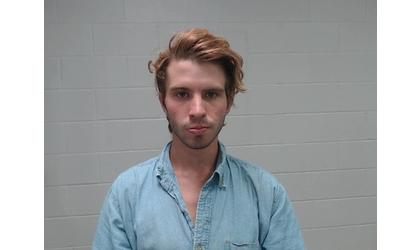 Austin Welborn/Credit: Atchison Co Sheriff's Office
(KAIR)--A traffic stop in city of Atchison leads to the arrest of an Auburn, Kansas man on drug charges.
According to a release from Atchison Police Chief Mike Wilson, an officer stopped a vehicle shortly before 10:00 Sunday evening at Woodlawn and Service Road for a traffic violation.
Wilson said the department's K-9 alerted to the presence of drugs, which led to the discovery of methamphetamine and marijuana in the vehicle.
The driver, 23-year-old Austin Welborn, was arrested for possession of methamphetamine, possession of marijuana, possession of drug paraphernalia and driving left of center.
Welborn was booked into the Atchison County Jail.