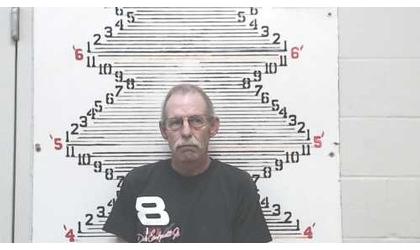 Gregory Carr/Credit: Brown Co Sheriff's Office
(KNZA)--A lengthy investigation by the Hiawatha Police Department has lead to the arrest of a Hiawatha man on drug charges.
Hiawatha Police Chief John Defore, in a news release, said 64-year-old Gregory Carr was arrested Thursday afternoon after officers served a search warrant at 814 Hiawatha Street.
Carr has been charged in Brown County District Court with a felony count of possession of methamphetamine with intent to sell and a misdemeanor count of possession of drug paraphernalia.
The criminal complaint alleges Carr was in possession of 28 grams of meth.
He made his first appearance in a Brown County courtroom Friday morning.
A preliminary hearing has been set for August 28.
Carr remains in the Brown County Jail, held on a $10,000 bond.
Defore said the investigation is ongoing.