Monday wreck injures two
08/19/2019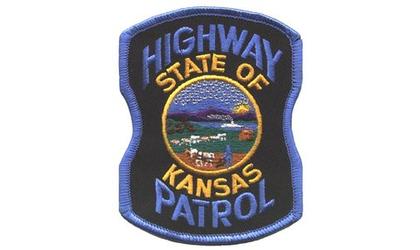 Kansas Highway Patrol
(KAIR)--A Monday morning, two vehicle Atchison crash sent two to the hospital.
According to a report from the Kansas Highway Patrol, 25-year-old Kenneth Duncan, of Wathena, was eastbound on Riley Street, just east of K7 Highway, when he turned left in front of a westbound vehicle. When he made the turn, the KHP report states Duncan's Honda Accord struck the front end of the Ford Explorer, driven by 37-year-old Karl Adam Bush, of Atchison.
Duncan, who the report says was not wearing a seatbelt, suffered what the KHP identified as a suspected serious injury, and was transported to the Atchison Hospital for treatment.
Bush, who was buckled up, suffered what the report called a suspected minor injury and was also transported to the Atchison Hospital.
The wreck happened shortly before 8:00 Monday morning.
The Ford Explorer driven by Bush, an Atchison Police Officer who was on duty at the time of the wreck, was an Atchison Police vehicle. Police Chief Mike Wilson told MSC News the vehicle was totaled after Duncan made the turn in front of Bush near the Highland Community College Technical Center.
According to Wilson, Bush was treated and released, and was back on patrol Tuesday.
© Many Signals Communications
You will need to be logged in to leave a comment.
Please Login The posting of advertisements, profanity, or personal attacks is prohibited.
Click here to review our Terms of Use.